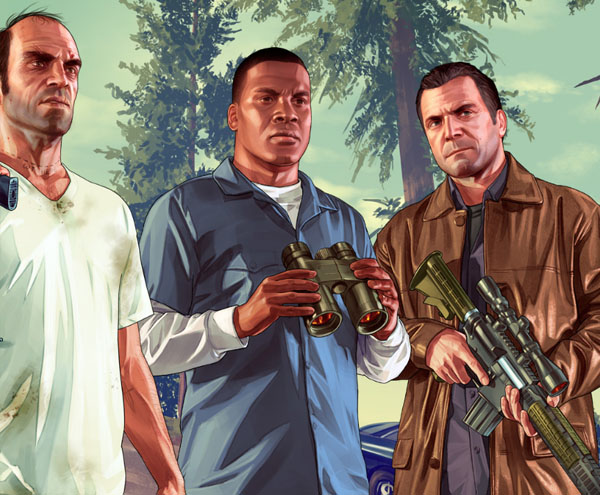 How to Get Unbanned from GTA Online
Download How to Get Unbanned from GTA Online for FREE
Grand Theft Auto V is arguably Rockstar Game's most successful title so far. The game has gathered a strong online following that is not only loyal to the game's impossibilities but also the regular online tournaments that play a vital role in keeping the title ever fresh.
Such an old game will definitely have waded through a fair share of cheats and hacks. We don't champion for cheating or hacking online or multiplayer games and totally understand why Rockstar Games occasionally bans players from GTA 5 Online.
What Will Get You Banned in GTA V Online
You'll get banned for cheating or installing mods and going online. Cheating involves receiving doctored cash or resources and using them in the game. Installing mods might be fun if you are playing offline but that will get you banned if Rockstar Game's Punkbuster discovers mod files in your game folders. Be sure to clean everything before signing into your GTA V online profile to play a game.
What Happens When You Get Banned?
When you are banned, you'll be relegated to the cheater's lobby. The lobby is full of your fellow cheats and life is really hard. Leaving your apartment is dangerous since you'll have powerful characters all over you, killing you before you can fight back. GTA V won't be playable anymore, let alone being worthy to play.
Read Also: GTA 5 crashes on startup
So how do you get unbanned from GTA online?
Well, if you actually committed the offense of cheating or having your mods when online, there's nothing you can do but let GTA V online run its natural ban cycle. This could be a week, two weeks, a month or a permanent ban depending on how many times you've been banned before.
Once you are banned, you should ensure that you clean up your game of any modder files or any hacks that got you in trouble in the first place. Rockstar will browse through your account and game files to ensure that it is clean before reinstating your account. You will be in trouble if they still find incriminating evidence in your account.
Talking Your Way Out
Another unconventional way to get yourself unbanned from GTA online lies in your power to give plausible excuses and blame the ban on someone else by looking as innocent as possible.
Once again, remember to clean up your game files before trying to talk your way out. You don't want those files on your console. If you don't know what to delete, you can wipe out the game and do a clean install.
After you've cleaned up your act, contact Rockstar on phone (you might have to wait on line before talking to a representative) and present your case convincing the representative how the 'crime' wasn't your fault. A good ruse could be blaming it on a friend who kept on dropping money bags on you or looking for another scenario that could have activated the ban algorithm.
It is up to you to find a plausible reason and explain it the right way else you will be dismissed. Check out the video below for a quick explanation.
https://youtu.be/HnDuFeKAFfA
Once you are unbanned from GTA V online, Rockstar keeps a record of your ban. It is hard to get your account back the second or third time since you will now be a convicted felon. Play safe. Don't go online if you cheat or mod without first cleaning your act.